Natural and Organic is the new black in Asia – Asian countries are reporting double-digit growth rates in food, personal care and cosmetics, fueled by growing health awareness and rising disposable incomes. With our forward-thinking approach, high-profile buyers and strong regional linkages, you can usher in a new era of opportunity for natural and organic in Asia.
Top Visiting Countries / Regions
Australia
Mainland China
India
Japan
Macau S.A.R.
The Philippines
Russia
Thailand
USA
Retail / Service
A.S. Watson Group
Asia Beauty Concepts
City Super
Hong Kong Television Network
Mannings
YATA
Manufacturer / Supplier
Vita Green Pharmaceutical
Wyeth
Importer / Distributor / Wholesaler
DKSH Hong Kong
Mekim
Hospitality & Tourism
Cathay Dragon
Empire Hotels
Galaxy Macau
Grand Hyatt Hong Kong
Melco Resorts & Entertainment
Mission Hills Group
Novotel Citygate
Regal Hotels International
Shangri-La International 
Hong Kong Jockey Club
Food & Beverage
Cathay Pacific Catering Services
Maxim's Caterers
Pacific Coffee
Starbucks Coffee
K11 ARTUS
LANE CRAWFORD
YATA LIMITED
7-ELEVEN
A.S. WATSON GROUP
AEON STORES (HONG KONG)
COMPANY LIMITED
CHOI FUNG HONG COMPANY LIMITED
CIRCLE K HK LIMITED
CITY SUPER LTD
CR CARE
DFS GROUP LIMITED
GREEN COMMON
GRAND HYATT
MANNINGS
MAXIM'S CATERERS LIMITED
PARKNSHOP (HK) LIMITED
ROSEWOOD HONG KONG
SA SA COSMETIC COMPANY LIMITED
THE HONG KONG JOCKEY CLUB
Natural & Organic Retailers
GO ORGANIC LIFE
O'FARM LTD
GOOD HEALTH HK LTD
GREEN DOT DOT
GREEN LIVING 360 LIMITED
ORGANICLAND COMPANY LTD
Be Empowered Naturally and Organically
Find Your Natural Fit
Reach out to 7,000 regional buyers with diverse business backgrounds and sourcing interests
Leave Your Natural Mark
Leverage our strong industry network to boost brand awareness on and off the tradeshow floor
Position Your Natural Self
Observe and analyse the Asia market to position yourself against growing competition   
Expand Your Organic Dictionary
Join the workshops and seminars to get hands on with natural and organic in Asia
Grow Your Network Organically
Engage in networking receptions and inspiring events to foster new business relationships
Comprehensive exhibiting packages are available to help exhibitors achieve different business goals. Book your booth now to secure the prime location! US$ 475 / m²
(min. booking: 18m²)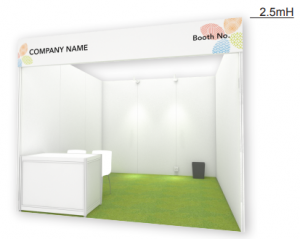 US$ 525 / m²
(min. booking: 9m²)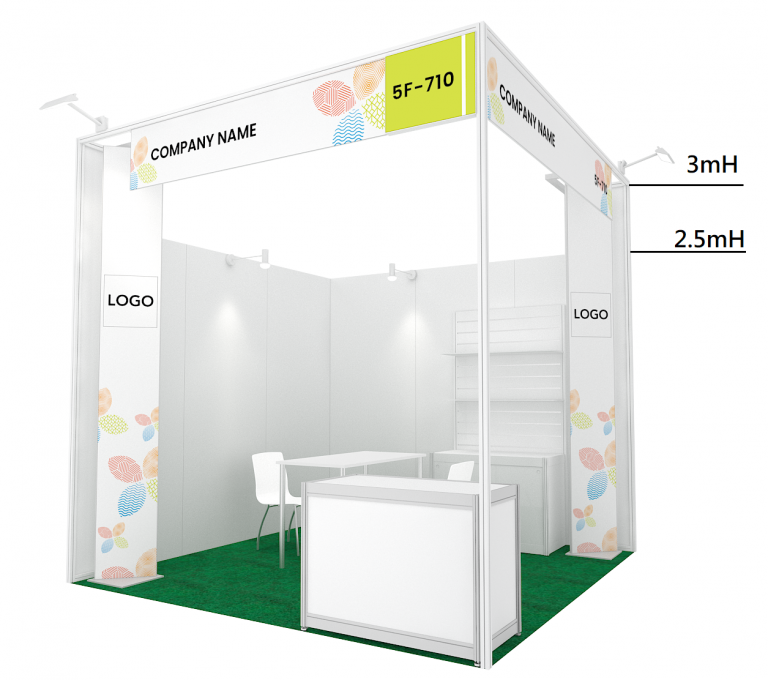 US$ 555 / m²
(min. booking: 9m²)
to find out the BEST solution to promote your brands!
We've got you covered if you want to know more about NOA. Please fill in the form for downloading the brochure and welcome to ask us more!
Sponsorship & Marketing Opportunity
Various sponsorship programmes are on offer to enhance your company visibility and networking opportunities.
SME Export Marketing Fund
Save up to 50%! The SME Export Marketing Fund offered by the Government of Hong Kong Special Administrative Region aims at helping small and medium enterprises (SMEs) in Hong Kong to expand their business through active participation in export promotion activities.
We manufacture a wide range of health
supplements in Thailand. This is our first time to join Natural and Organic Asia and it is a successful event for us. We have met potential buyer and received many enquiries for our products which can be
developed for future business.
Ms. Prapassorn Chomsuwan
International Sales, T.Man Pharma Co., Ltd. (Thailand)
This is my first time exhibiting in NOA, and
I'm happy to confirm that the buyers I was meeting on-site are amazingly high-quality. Believing the brand name of NOA can certainly attract specific groups of targets every year, I'm planning to return next year.
-
Ms. Bonnie Soon
Director of Lifeknonet Company Ltd
(Hong Kong)
View our latest exhibiting terms and conditions.